In this second in our series on the Business-to-Business category, we gauge the seismic shifts in who makes B2B decisions, their journey and where they go for information. If you are a marketer or agency tasked with promoting a product or service before it gets to the end user, hold on. You're in for a few surprises about today's $18-billion B2B advertising market that should shake up your B2B marketing plans.
The B2B audience is younger than you think – nearly two thirds (59%) of B2B buyers today are age 26-40, followed by 41-55 (30%). But don't dismiss Gen Xers too quickly — while Gen Zs are taking on more decision making, Gen Xers still have bigger budgets.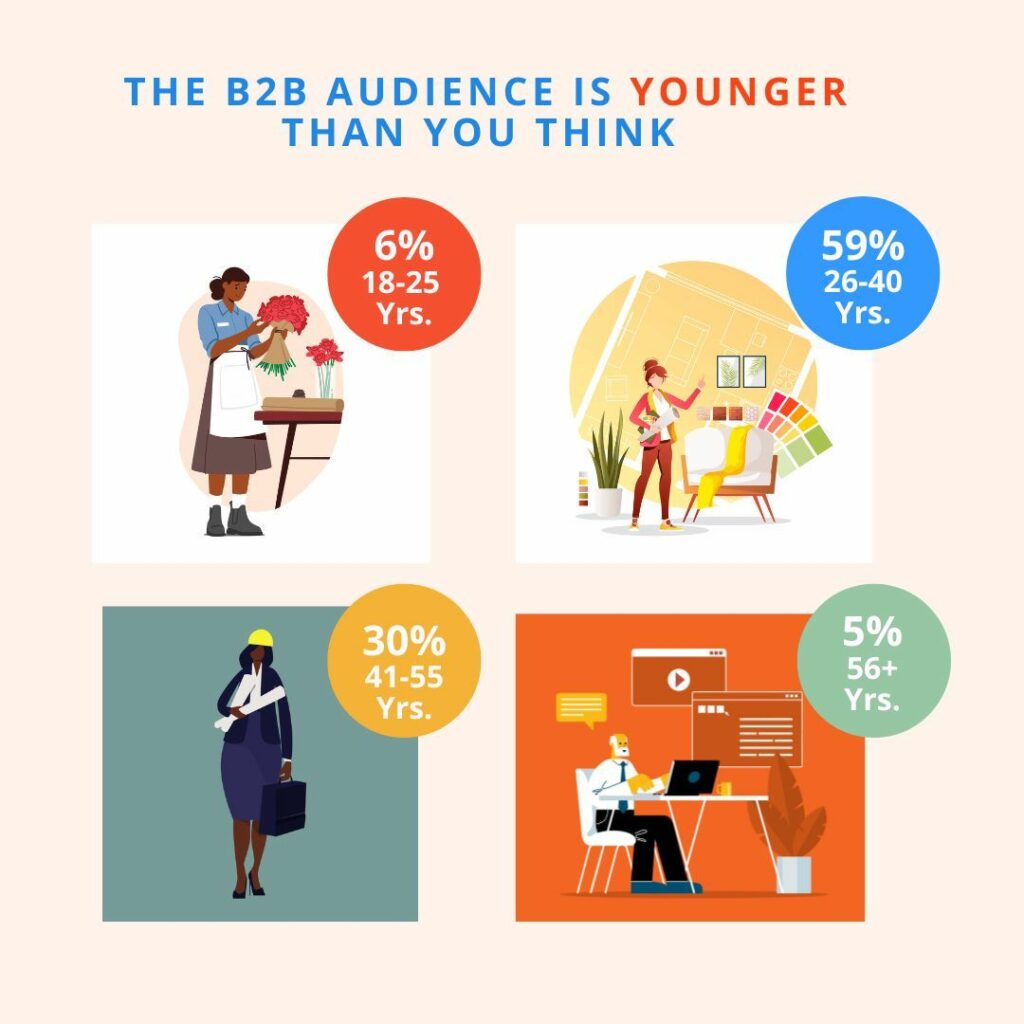 Younger, digital-first buyers want experiences that mirror their B2C journeys. With Millennials and Gen Zers now dominant in B2B buying, they prioritize vendors that are easy to engage with. As a result, marketers need to provide numerous digital interactions that meet their high expectations.
They're digital first, and manage their B2B journey on their own terms. They're not just waiting for a sales call or to attend a trade show. 60% go to suppliers' websites, 55% attend a webinar hosted by the supplier, 52% conduct their own research on suppliers and 50% evaluate suppliers on peer review sites.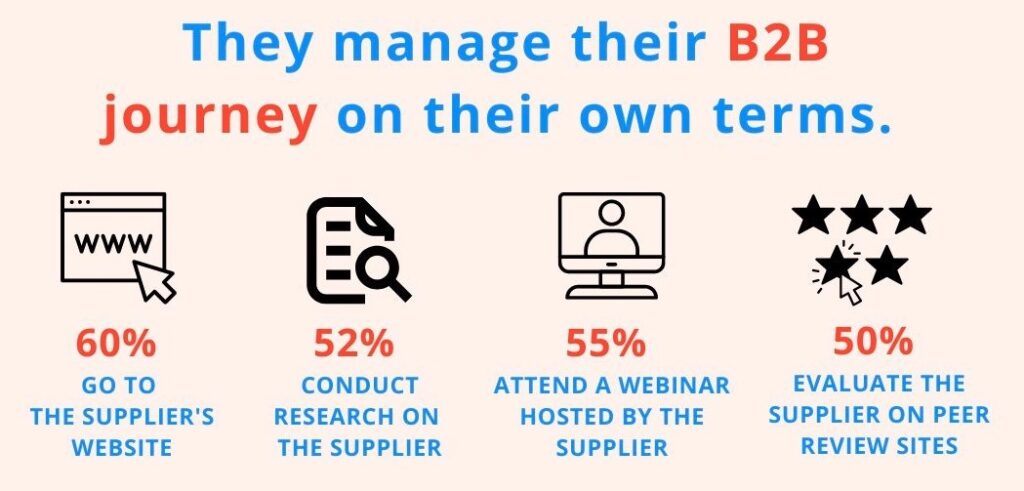 It's not enough to hope a B2B decision-maker comes to you. How do we reach them?
Social media marketing is for more than just targeting consumers. 75% of B2B buyers (and 84% of C-suite executives) use social media when making a business decision — for peer-to-peer sharing, reviews and recommendations. Out of the marketers surveyed, 18% stated they plan to invest in Facebook the most, followed by TikTok and YouTube (tied with 16%). Facebook also provided marketers the greatest ROI.
YouTube is expected to see the most growth, with 91% planning to increase their investment. When it comes to marketing formats, video is the preferred choice among 50% of marketers.
The time to sale has increased, meaning the average buying cycle is longer. Some B2B decisions take months to years (say, meeting and convention planners who consider destinations 2-3 years ahead). B2B marketers must deploy tactics all along this long marketing funnel which requires more lead nurturing and close attention to the user experience. Because these decisions are meant to complete long-term goals for a company, the process that the company goes through when evaluating your product is much more complex.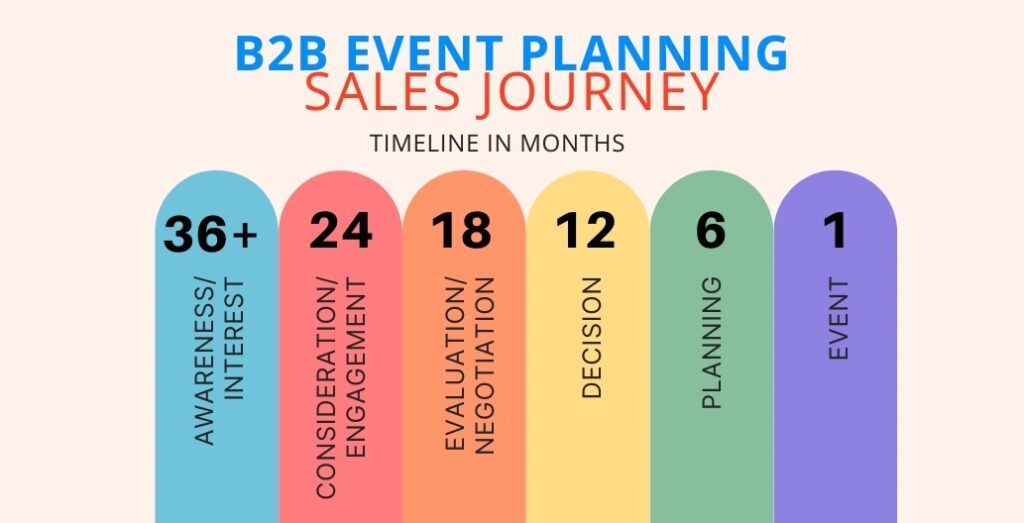 If you agree it's time to take a fresh look at your B2B marketing, let's start a conversation. We successfully plan digital media plans reaching B2B decision makers in just about every vertical. We know one size doesn't fit all, and that's especially true with B2B marketing.
Next up in our series on B2B Marketing: how data can turbocharge B2B marketing effectiveness.
Get In Touch