Meet the Team
Put a Face with the Name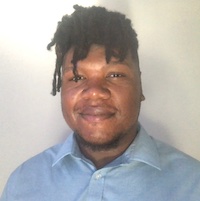 Aaron Carroll, Media Trader,
Richmond, VA
Prior to the programmatic media world, Aaron's experiences included content creation, marketing, and sales. Things he's most passionate about besides the media field include hip hop/R&B music, creating Spotify playlists, traveling, pro wrestling, meditation/exercise, plants, roller coasters, and superhero movies among other things. Graduate of Bachelor of Science - Media Arts & Design at James Madison University.
Fun Fact: I shot up to 5'6" when I was in the 5th grade (yet I can't dunk to save my life).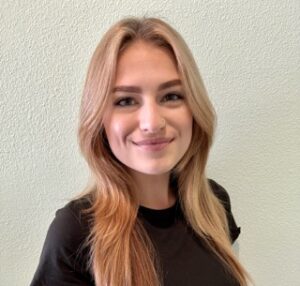 Abigail Mulhollen, Business Development Specialist,
Broomfield, CO
Abi graduated from the University of Central Florida with a B.A in Human Communication. Born in Maryland but raised across the country, she has resided in Texas, Florida, and now Colorado. She is crafty and enjoys crocheting, painting, and repurposing clothes. You can catch Abi enjoying her days either working with a cat on her lap or outside enjoying nature.
Fun Fact: My favorite season is fall.
Abriana Green, Account Manager,
Dallas, TX
With extended experience as a marketing professional, Abriana brings a compassionate, goal-oriented mindset to her work as an Account Manager. As a graduate of the University Of Missouri's Journalism School with a magazine emphasis, Abriana fell into digital media after college.
Fun Fact: I was a Girl Scout until I graduated high school, but I'm not a fan of the cookies!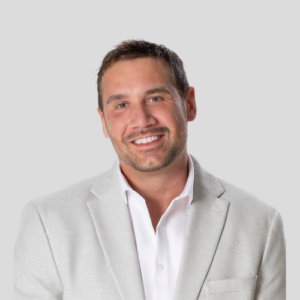 Adam Serena, Regional Director of Client Success,
Naples, FL
Adam is a 15+ year veteran of the advertising world. Coming from a traditional print background, Adam learned that the digital space was not only the present, but the future as well. He has held leadership roles for more than a decade and knows the keys to success are a genuine care for customers and colleagues alike. Adam is a proud father and after relocating from Pittsburgh to Southwest Florida, he is looking forward to winter for the first time. He holds a Bachelor of Arts- Communication Studies from West Virginia University.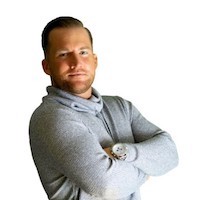 Alex Hunt, Business Development Specialist,
Grand Rapids, MI
With a background in business development, sales and management, Alex previously worked for a branding agency that focused on enthusiast brands in automotive racing, sports, and music; and an IP rights & royalties software company. Outside of work, he enjoys writing music as a hobby, traveling and attending concerts.
Fun fact: I am an amateur book collector.
Alexander Chao, SEM Specialist,
Salt Lake City, UT
Alex started his digital marketing career as the social media manager for a sushi restaurant where he was a chef, eventually moving onto roles that utilized SEM to help businesses share their valuable message. When not marketing, he likes to cook, dance, and be around the people he loves. He holds a B.S. Marketing, Utah Valley University.
Fun Fact: I used to be a wedding DJ!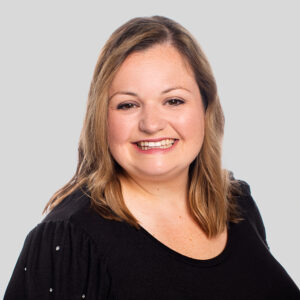 Allie Cook, Director of Media Services,
Brookhaven, PA
Allie is Brkthru's resident troubleshooter and problem solver, who relishes in developing and implementing new processes and learning new platforms. She has been in digital marketing and media for more than 10 years in roles from sales support, to SEM, to programmatic and social media. Along with her husband and daughter, Allie grooves to pop music, hits the high notes with divas, and yes, listens to boy bands.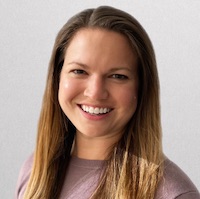 Allison Affeldt, Senior Account Manager,
Hampton Roads, VA
Allison is a Marketing Management graduate of Virginia Tech and has eight years of agency experience under her belt, working with clients across a large range of industries including healthcare, higher education, tourism and consumer goods. In her free time she loves traveling (especially to Puerto Rico), checking out the newest local restaurant, curling up with a good book, or going for a boardwalk run.
Fun Fact: I was never a runner but, a while back I started a running streak challenge where I had to run a minimum of a mile everyday. Well I never stopped and have already passed day 600. Maybe I'll stop when I reach 1,000. Maybe.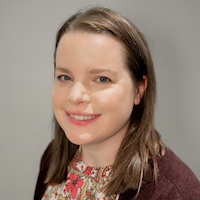 Allison Kordys, Account Manager,
Whitman, MA
After graduating from the University of New Hampshire in 2010, Allyson moved to Chicago where she began her digital marketing career. She met her husband Chris in Chicago and relocated back to the Boston area in 2014.
Fun Fact: I love theatre and musical theatre — I was even a theatre Casting Director Assistant in Chicago!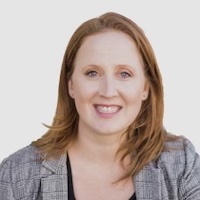 Allison Morrison, Account Manager,
Richmond, VA
Allison enjoys working with clients through their marketing journey. She is a graduate of the Virginia Commonwealth University, and ran her first marathon in November 2022.
Fun fact: My favorite food is Ranch Dressing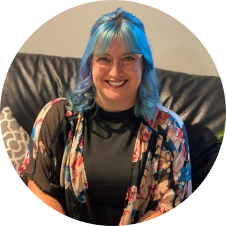 Alyssa Ostrout, SEM Supervisor,
North Easton, MA
Alyssa has worked in digital marketing since graduating college in 2015, and specializing in SEM for about three and a half years. She loves analyzing data & coming up with creative solutions to problems. When off the clock, she funnels that creative drive through painting (a newfound quarantine hobby) and cooking. Lastly (and most importantly), she has a four year old lab named Reese that has the biggest personality.
Fun Fact: I was on the dance team in college and performed at a Celtics game.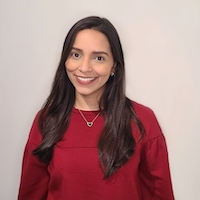 Amanda Jimenez Gonzalez, Media Trader,
Miami, FL
After graduating college, Amanda started working in digital marketing and has loved it ever since. She is from the Dominican Republic, currently living in Miami with her husband. In her free time, she enjoys spending time with her family and traveling. She holds a Bachelor's degree in Marketing from the Instituto Tecnologico de Santo Domingo.
Fun Fact: I like decorating interiors and enjoy making handmade earrings! Also, I love kids and used to be an elementary school teacher assistant for three years.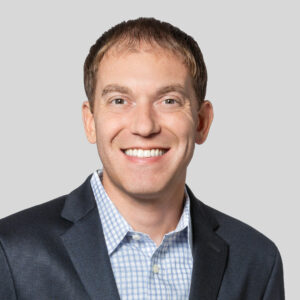 Andrew Sklerov, Co-Founder & Managing Director,
Chapel Hill, NC
Though a lifelong New Yorker, Andrew moved south to North Carolina in 2017 and loves it so much, he plans to stay indefinitely! A proud father of three sons, he continues a family streak of all males (Andrew is the third of four sons). Andrew has a passion for great wine, food, and travel, and in his free time, you will usually find him doing a combination of all. Andrew founded Brkthru to answer a growing frustration he felt in the market—clients didn't feel they had a true partner that they could consistently rely on and wouldn't turn them away when in need. You will routinely hear Andrew emphasize that we find ways to say YES! If a client has a need, we will figure out a way to solve it and our clients shouldn't ever have to worry about if we will accept their business. When he looks back years from now, his hope is that Brkthru is well regarded as being the gold standard for service. If so, it's mission accomplished!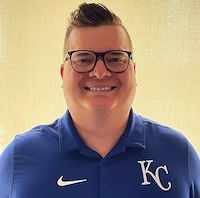 Andy Ernst, Director of Client Success,
Kansas City, MO
Andy has been working in digital marketing nearing a decade. Andy uses his experience both on the account management side optimizing campaigns and sales side to create custom solutions for his clients. Andy is a proud husband to his wife Haley and father of a newborn baby boy George Patrick! When not working, Andy loves watching sports (Chiefs, Royals, Huskers, Dodgers) and hanging out with his family and dogs.
Fun Fact: I own three small dogs, a chihuahua named Pepe Lopez (named after the cheap tequila), and two shih tzu's Harlow and Frankie.
Anthony Cerreta, SEM Specialist,
Cuyahoga Falls, OH
Anthony is an award-winning digital marketing strategist who specializes in helping small, large and local businesses capitalize on their target audience through search, video, display and shopping campaigns. After spending over a decade making a name for himself in Los Angeles, Anthony recently relocated to his hometown in Akron, Ohio. (Go LeBron!) He's certified with Google for Search, Display, Shopping, Video, Apps and Analytics.
Fun Fact: I am an avid vinyl collector with over 1,000 records and have been known to create my own EDM remixes and music tracks. I also like fun facts.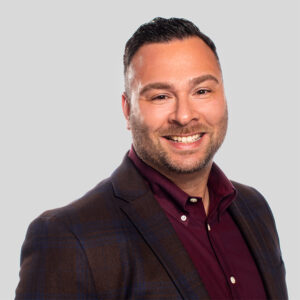 Anthony McFarlane, Vice President, Client Success,
Hudson Valley, NY
​In his free time, you can find Anthony on his Peloton or binge watching Netflix. He joined Brkthru as the National Director of Client Success, Anthony's role is leading an amazing sales team in continued company and client revenue development. Nearing two decades of advertising and marketing sales and leadership in traditional (TV, newspapers, magazines, etc.) and multi-media channels, he most recently led major markets across NY and NJ in digital growth. Most importantly, Anthony is a proud husband, and father of two amazing children, residing in the Hudson Valley region of New York.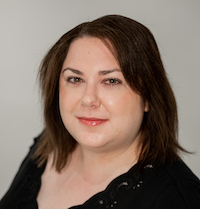 Ariana Shelow, Ad Operations Supervisor,
Philadelphia, PA
Ariana has been in the industry for almost 10 years, starting off in SEM and shifting to specialize in Ad Operations. She enjoys reading, watching movies, and playing with her dogs.
Fun Fact: Ariana has a twin sister who is 14 minutes younger.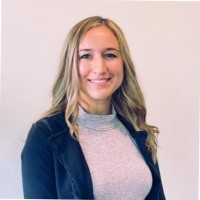 Ashlee Catalutch, SEM Specialist,
Charleston, SC
Ashlee has been in digital marketing for more than five years, excelling at keyword research. She's an avid learner and catches on quickly. Ashlee has a B.A. in English from the University of Delaware.
Fun fact: I walk dogs around my apartment complex in my free time.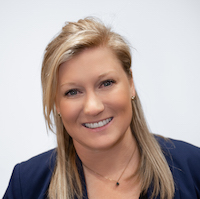 Ashley Bourdier, Director of Client Success,
New Orleans, LA
Born and raised in New Orleans, Louisiana, Ashley likes to say she adds a little "jazz" to everything she does. She enjoys live music, being outside and spending time with loved-ones. She has two awesome dogs and a cat by (happy accident). She has a degree in Mass Communications with a Minor in Marketing at Louisiana State University
Fun Fact: I have more than 20 pairs of Nike Air Max shoes.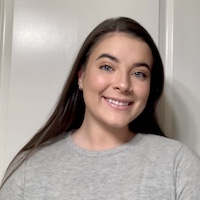 Athena Maravelas, Associate Media Trader,
Fayetteville, NC
Athena is ready to give it her all for our digital media clients. She is a graduate of Pfeiffer University, with a major in Criminal Justice and minor in Psychology. She is originally from New York, but has lived in North Carolina for most of her life. She is obsessed with poetry, her dog Ellie and cat Beanz. 
Fun Fact: I ran a hamster farm in middle school.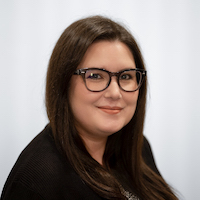 Ayla Berger, Accounting Manager,
Almont, MI
Ayla is a Bookkeeper with previous experience as an office manager that has provided organization skills as well as the ability to multi-task. She lives in Almont, MI with her husband, their daughter and son, and two dogs. In her free time, she enjoys camping in Northern Michigan, crafting, and spending time with family and friends.
Fun Fact: I love finding old furniture and refinishing it.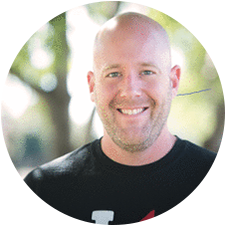 Ben Coburn, Director of Client Success,
Port Huron, MI
Ben's background is in commercial radio, where he did everything from On-air, programming, management, and sales. He enjoys meeting new people, and developing a plan of attack for your business to thrive and grow. In the fall/winter months, he is very involved in local hockey organization, both as a player and on-ice official. In the spring/summer, he loves to play golf, and be on or near the water.
Fun Fact: I'm a licensed Wedding Officiant, and have married more than 50 couples!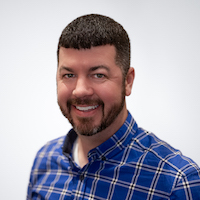 Brendan Hoffman, Media Trader Supervisor,
Willow Grove, PA
Brendan has been in the digital advertising space for almost 13 years in various roles from Ad Ops, Campaign Management, Media trader/strategy, and various supervisor and management positions. He is a creative data driven person who loves the ever changing fast paced digital advertising industry.
Fun Fact: I enjoy playing golf, ice hockey, and running. I am currently training for my first half marathon.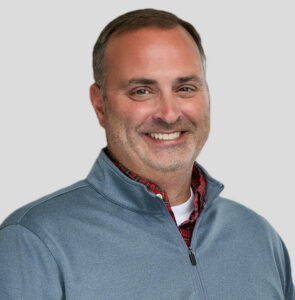 Brett Rendeiro, Executive Vice President, Business Strategy & Legal,
Detroit, MI
With 20 years of experience working with a variety of businesses as a private practice attorney, including as partner at two pre-eminent Michigan law firms, Brett applies his career expertise to help keep Brkthru on its successful trajectory. He holds a BBA from Eastern Michigan University and a JD from Wayne State Law School. He has been married for 23 years with two daughters. Brett is an Ohio State Buckeyes football fanatic and avid vegetable gardener.
Brianne Dougherty Kuehler, Account Manager,
Vienna, VA
Brianne has worked in marketing her entire career on the accounts side. She is passionate about client relationships and staying on top of the next big thing. Her hobbies include photography, cooking and finding any way to enjoy the outdoors. Brianne holds a Bachelor of Arts in English Literature from University of Dallas.
Fun fact: I am from a big family with four brothers and three sisters.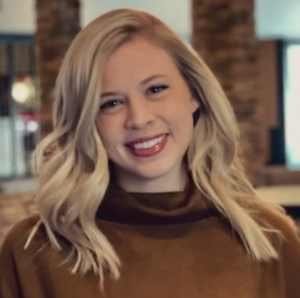 Carli Dexter, Associate Account Manager,
Columbus OH
Carli is a professional campaign strategist and optimizer with a passion for digital marketing! Starting her career off in television / broadcast media, she's worked with a variety of agencies, clients and tactics, and is excited to join the brkthru team! She is a small town country girl at heart but is loving the city life. She currently resides in Columbus, Ohio with her mini golden-doodle Jefferson "Jeffie".
Fun Fact: I love to golf, but I definitely 3-putt.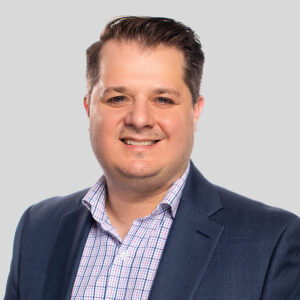 Chad Burkett, Regional Director of Client Success,
Charlotte, NC
Chad's been in media sales for nearly 15 years, with a heavy digital focus for the past seven. He is passionate about helping clients and coaching his teams. He, his wife Jenna, and their golden retriever Kevin, enjoy traveling and spending time outside hiking and exploring. Chad is a huge sports fan, loving all things football (college and pro), baseball and hockey.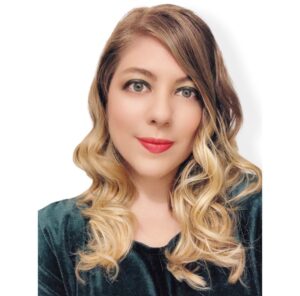 Cherylyn Ebertz, Media Operations Specialist,
Virginia Beach, VA
Cherylyn is a creative thinker and inspired storyteller, enthusiastic about fostering team spirit and collaborating with others to reach collective goals. Her experience with researching, reporting, and data tracking in online media, along with creative work in film, photography, and social media, contributes to her curiosity and eagerness to view all aspects of digital media from as many unique angles as possible. She was born in California, but has spent most of her life in Virginia Beach so she can't imagine not living near the sea. Coffee, cacti, and cats are three of her favorite things and she has a feisty gray and white cat named Brigitta Leisel. When she's not coffee shop hopping or reading a book, you can find her frequenting local antique shops and seeing her favorite bands live.
Fun Fact: I am a former high-level competitive gymnast and gymnastics coach and I can still do all of my old skills & routines...well, inside my brain, at least!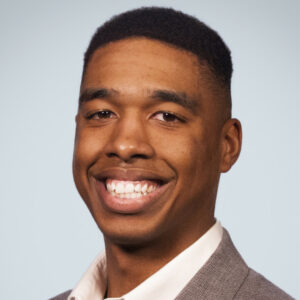 Chris Harang, Associate Account Manager,
St. Petersburg, FL
Chris was born and raised in New Orleans, LA, but has lived in the Greater Tampa area since high school. He comes from an email marketing and customer success background, so it is exciting to switch gears a bit here at BrkThru, and focus on other aspects of the digital space. He likes sports (NBA, EPL, F1), comic books (his current favorite is a book called Time Before Time), and reality competition shows (Top Chef, The Challenge, Survivor).
Fun Fact: I played electric keyboard in a progressive metal band.
Chris Larsen, Director of Client Success,
Las Vegas, Nevada
Aspiring media aficionado with six years experience, including outdoor, TV and digital advertising. Chris is passionate about the growth of his client's brands and loves to onboard new clients from all different industries. When not managing his client's campaigns, Chris and his wife enjoy taking their boys to Vegas Golden Knights NHL games, the beach or camping! Chris holds a Bachelor's Degree in Accounting from the University of Nevada, Las Vegas.
Fun Fact: Chris enjoys competing in long endurance road bike races with hopes of one day racing on the national circuit.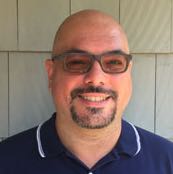 Chris Piedade, Account Manager,
Philadelphia, PA
Chris started in video production for industrial/corporate videos and has now been in advertising & marketing for more than 14 years.
Fun Fact: I love to save old things - my wife and I renovated our 1922 bungalow, we restored a 1969 boat, and own & maintain a 1965 Rambler.
Christine Crimmins, Director of Client Success,
Boston, MA
Chrissy was born and raised on the south shore of Massachusetts. After a four-year trip to New Orleans to escape the cold weather (and attend Loyola University), she realized she missed her Boston Bruins too much and moved back to South Boston. For over a decade, she has partnered with clients to help them crush their marketing goals. In her spare time, she enjoys playing field hockey, attending any live music or sporting event she can find, and spoiling her nieces and nephews.
Fun fact: I can quote every line of the Princess Bride on command.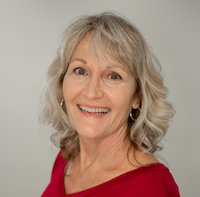 Cindy Corbett, Senior Media Trader,
Indian Land, SC
Cindy is married, has four grown daughters, two grandchildren, and two dogs and enjoys spending time with family, and being outside when the weather is warm. Kayaking and hiking are favorites. She has worked in Digital Advertising for seven years. She has a BS - Food Service Management degree from Meredith College.
Fun Fact: I am obsessed with creating abstract art, painting, mixed media, etc.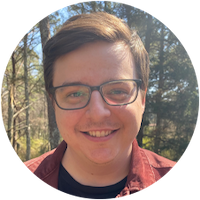 Cody Hamlet, Ad Operations Specialist,
Atlanta, GA
Cody lives in Decatur, GA, right outside of Atlanta, with his wife, Jordan and Corgi Taffy.
Fun Fact: In my spare time, I like to play guitar and drums.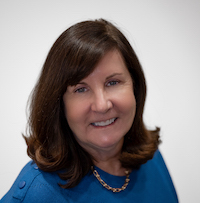 Colleen Buzza, Senior Director of Client Success,
Columbus, OH
Colleen is a Digital Marketing expert with more than 20 years of experience working on all sides of the industry including the client, publisher and agency end. Colleen started her career in radio and transitioned to television at the same time that digital advertising was beginning to explode. She's led multiple digital sales teams across several media companies. A proud Buckeye and graduate of The Ohio State University, she resides in New Albany, Ohio where's she's Mom to two daughters and their rescue dog Knox.
Fun Fact: Mom to identical twin daughters.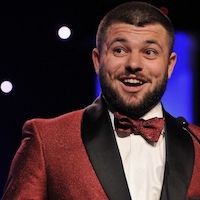 Corey Dull, Senior Business Development Specialist,
Jackson, MI
Corey is a highly trained, experienced and award-winning B2C and B2B sales professional (see photo of Corey proudly accepting an award!). He loves to travel and has never met a craft beer that he didn't like. If he could eat one food the rest of his life, it would be chips & salsa. He has a Bachelor's Degree from Central Michigan University.
Fun Fact: Most Underrated TV Character of all-time is Cristina Yang: change my mind!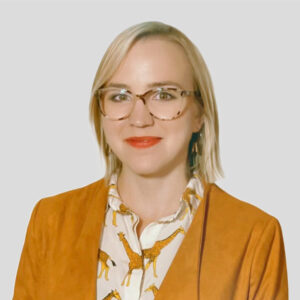 Courtney Jones, Director of Learning & Development,
Norfolk, VA
In her nearly 10 years in the digital advertising industry, Courtney has worked in both in-house and agency environments – very different experiences that taught her to adopt a holistic view of the business. Her background in media trading and search engine marketing strengthened her curiosity for analytics and data visualization. Now, as a member of our Organizational Management team, she uses her cross-functional experience for training, learning and development at Brkthru. Most of Courtney's vacations are planned around visiting and hiking (with her husband and hound) national parks, for which she does extensive research.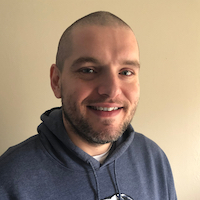 Craig McKechnie, Media Trader,
Boston, MA
Craig is family man and tinkerer, loves to find out how things work. He fell in love with the web and computers at a young age and hasn't looked back since. He is responsible for five babies, only one is human and she's pretty awesome. His background in digital marketing is varied having worked freelance, then in Operations before moving to IT. He has a Bachelor's degree in Graphic Design.
Fun Fact: I am a content creator!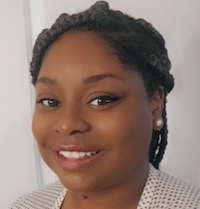 D'Nisha Hand, Account Manager,
Simpsonville, SC
D'Nisha has more than six years of advertising and marketing experience. She has a BA in Advertising from the University of South Carolina. She started as an Advertising Sales Rep and realized she loved managing client accounts and building relationships with clients. In her free time she loves to travel, go to local events, watch bad reality TV, and spend time with her pets, Mushu & Lulu.
Fun Fact: I'm obsessed with all things Harry Potter and have read each book more than 10 times.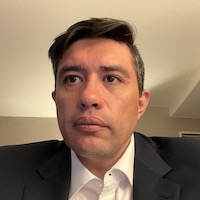 David Dorado, Senior Project Manager,
Los Angeles, CA
Dave is a Digital Project Manager with more than 15 years experience managing websites, software, and marketing projects of all sizes and shapes. He has a BA in English Literature from UCSB.
Fun Fact: I was once on a reality show. Nope, not gonna say which one.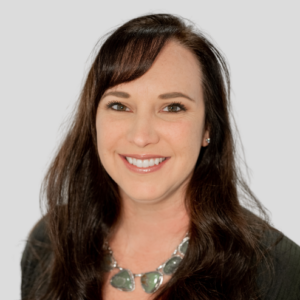 Dawn Hale, Director of Human Resources,
Troup, TX
Dawn has been riding horses since the age of five. Her first horse was a Shetland Pony named Little Bit. She was part of her high school and college rodeo team, where she competed in Barrel Racing. Dawn brings more than 14 years of HR experience to Brkthru. She has handled HR functions for small to mid-sized companies in the healthcare, transportation, and defense contracting industries. She lives in Texas with her husband, two energetic boys, two basset hounds and two quarter horses. It's a bit of a zoo!
Debbie Perkins, Regional Director of Client Success,
Cincinnati, OH
Debbie is a 20-plus year veteran of the advertising world. She is passionate about all things marketing and has spent the last 10 years helping clients navigate the digital space. When Debbie is not working, you'll find her on the lake with her family, or reading a book on her back deck. While Debbie lives in Kentucky, she grew up in New Jersey... and identifies as a Jersey Girl.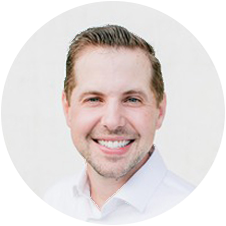 Dustin Moody, Senior Director of Key Account,
Atlanta, GA
Dustin is an industry veteran with more than ten years of experience on the agency side of the business with a great understanding and perspective of digital media. He lives in the Atlanta area with his amazing daughter. On the weekend, you can probably find him tending his Big Green Egg.
Fun Fact: Before kids, Dustin was a certified KCBS BBQ judge who would travel the area and judge BBQ competitions in his free time. He started a BBQ blog that gained quite a following at the time.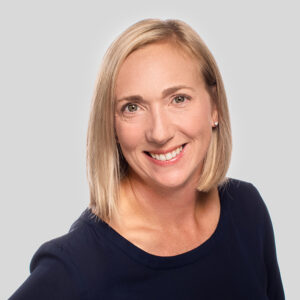 Elizabeth Brooks, Vice President, Client Services,
Chesapeake Bay, VA
Liz's love of travel occasionally lures her away from the Chesapeake Bay, where she and her son Grayson happily reside with his best friend, their black lab, Maximus. She has 16 years combined experience in client and agency-side advertising and communications, developing research-based strategy and integrated marketing plans. Destination marketing organization and hotel experience give her keen insight into the client perspective, invaluable in her role as Director of Client Services. Her full-service agency experience spans travel and hospitality, museums and attractions, automotive, healthcare, fitness and franchise brands. In addition to her leadership in marketing, Liz is accredited in Public Relations through PRSA. Liz calls Virginia Beach home, where her father retired as a rear admiral in the U.S. Navy.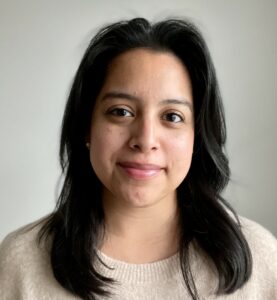 Emary Vasquez, Client Analytics Supervisor,
Raleigh, NC
Emary started her digital marketing career fresh out of college managing and optimizing paid search campaigns. Over time, she realized her passion was within reporting & analytics, leading her to focus on building and developing analyst teams and finding solutions to provide clear and actionable client insights. She enjoys being just as much a technician as a story teller, and is most fulfilled when she can help a team or client understand their big picture.
Fun Fact: I don't have a middle name.
Eric Best, Regional Director of Client Success,
Minneapolis, MN
Eric is on his mountain bike, ebike or fat tire bike year-round even in Minneapolis. He, his wife, two kids and mini goldendoodle live just two miles from Prince's Paisley Park home. Eric has been in digital for nearly 20 years in various sales and leadership capacities. He has spent most of that time working in large media companies helping bring together traditional and digital sales methodologies.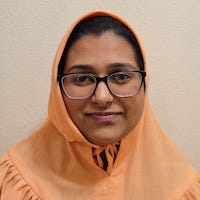 Fatema Keyzar, Associate Media Trader,
Los Angeles, CA
Fatema's past experience has been as a behavioral therapist while she was in college. In her free time she likes to read, exercise, and watch different foreign language shows. She loves traveling and doing adventurous activities. She is a huge food lover, and loves trying out new cuisines.
Fun Fact: Nothing relaxes me more than taking long night walks and listening to music.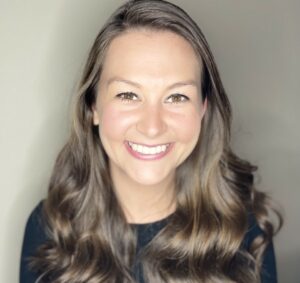 Gabrielle Adduci, Media Trader,
Smithtown, NY
Gabrielle is a big family person, who loves being outdoors. When in doubt you can find her walking her dog, spending time with friends and family or out for a run. She recently got into cooking and has always loved to travel. She has a strong background in Medical Sales and Digital Marketing- specifically email and CRM. During the summer months you can find her living on the beach with a good book 🙂
Fun Fact: I was bartender for almost 10 years.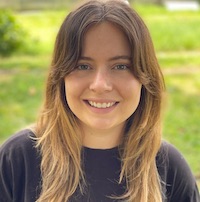 Grace Porter, Account Manager,
Richmond, VA
After graduating from the University of Maryland with a bachelor's degree in Communications, Grace spent more than four years in the private and public sectors contributing her digital marketing knowledge to major economic development, real estate development and construction projects. She brings a sharp focus and keen eye for detail to her role at Brkthru. Outside of work, Grace is a serial hobbyist. When she isn't trying her hand at a new activity, she is exploring the Richmond music scene or spending time outdoors.
Fun Fact: I've almost exclusively shopped secondhand over the last four years as part of a No New Things lifestyle — this includes furnishing an entire house!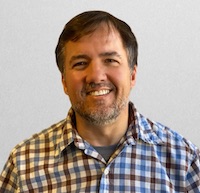 Greg Justus, Special Projects Manager,
Maumee, OH
Originally from the Cleveland area but now living in Toledo, Greg has three sons (a teenager,  and two boys in their 20s already out in the world). He's a successful artist consistently showing his work and teaching classes locally, but comes with sales and promotions experience in the radio and healthcare fields. He's fueled by coffee and bacon and wouldn't have it any other way. He has a BFA from Kent State University. 
Fun Fact: When I was around 5 years old, I went door to door in the neighborhood trying to sell my drawings.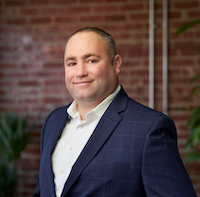 Greg Markowitz, Director of Client Success,
New York City, NY
Greg has worked in digital marketing for almost a decade with a focus in the small business space. He enjoys working with small business owners, learning about their goals and helping them achieve them.
Fun Fact: I might be addicted to fantasy football as I am typically in at least seven season-long leagues each year.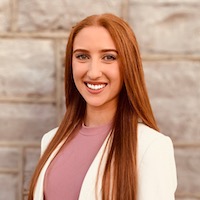 Hanna Obaidy, Associate Account Manager,
Virginia Beach, VA
Hanna is a Virginia Beach native who graduated from James Madison University (go Dukes!) in May 2021. She was a double major in Media Arts Design with a concentration in Creative Advertising and Communications with a concentration in Public Relations. She has always been fascinated with the Advertising/Marketing industry and anything creative since high school! It's an industry that is continuously expanding and you can always learn more.
Fun Fact: I am an avid roller skater!
Hannah Bartkiewicz, Media Trader,
Virginia Beach, VA
Five years ago Hannah fell in love with Digital Marketing while taking a Social Media Marketing class in college, and hasn't looked back since. She graduated from Old Dominion University with a Communications Degree.
Fun Fact: In 2021, I walked 30 miles in 12 hours in Western England to raise funds for women in Afghanistan.
Heather Morris, Director of Sales Development,
Cincinnati, OH
Heather once saw more than 100 national artists in a single year, attending over 50 concerts and music festivals. She spent the first part of her career working on the client-side as a Marketing Manager in the Big Box Retail, B2B, and Automotive industries, and the past eight years, working for a startup digital agency as a senior digital strategist helping sellers prospect better, know more about digital and close higher revenue deals. She and husband David. have two sons who both enjoy playing music (trumpet, trombone, piano, bass guitar, singing), three step-sons, and one step-grandson. Heather holds a BA in Speech Communication from Miami University (OH).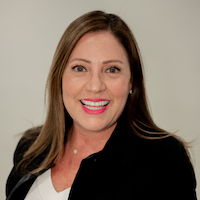 Heather Traub, Senior Director of Key Accounts,
Detroit, MI
Heather worked in broadcast television for 19 years before joining Brkthru. She is known for developing strong relationships with her clients and the agencies she works with. Her passion is finding solutions for clients and building long-term partnerships. She lives in Detroit with her husband and three sons. She also has two spoiled dogs that she adores.
Fun Fact: I was a gymnast for years and every year I do back handsprings down Michigan's Sleeping Bear Dunes just to say I can still do them.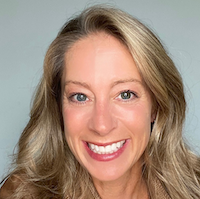 Jaime Grzybowski, Graphic Designer,
Medina, OH
Jaime has a huge passion for design and photography, and gets inspiration from everywhere. She has used graphic design as visual storytelling for more than 20 years. Jaime is a married mother of two girls, 13 and 5. Their furbaby is Tilly, a 14-week old Weimaraner.
Fun Fact: I was a springboard and platform diver in my younger days, then coached for four years.
James Drallos, Data Engineer,
Austin, TX
Jim may be new to the world of media and marketing but he's been designing and developing complex data systems for clients across the country for the past 12 years. He lives in Austin, TX with his wife Kelly and when he's not writing code or tuning queries for work he enjoys going on hikes, playing guitar, and playing video games. Jim has a BS in Computer Science from Michigan State University.
Fun fact: My wife and I were able to enlist the help of actor Chris Elliot in an ongoing gag we had with an old coworker.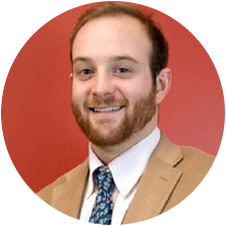 Jason Lamoreaux, Senior Account Manager,
Philadelphia, PA
Jason began his marketing career in 2015 after graduating from Gettysburg College. He has experience in Ad Ops, reporting, planning and account management roles within the digital media space. He has worked with clients across business verticals including education, travel, and healthcare. When he's not working, Jason can be found coaching youth swimming, spending time with friends and family, or playing golf.
Fun Fact: I was a competitive swimmer for 16 years and swam a 5K in Avalon, New Jersey last summer.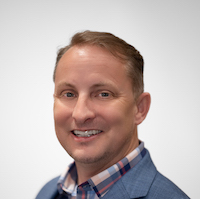 Jason Twigg, Director of Client Success,
St. Louis, MO
Jason has had a long trek in traditional media with print, radio, and broadcast television. Born in Austin, he grew up in a military household that took them everywhere. When people ask "Where's home," he is split between Austin, St. Louis, and the Florida Panhandle. He is a graduate of the University of Texas.
Fun fact: I have four dogs, all named after something related to The Beatles.
Jazz Wolk, Director of Client Success,
Cincinnati, OH
Jasmine, or Jazz, lives in Southern Ohio and loves the longer warm summers! She and her husband have an 8-month old son and 6-year old Italian Greyhound mix. Her background is in traditional media, digital advertising as well as CPG agency sales. Jazz earned a degree in Communications from Cleveland State University.
Fun fact: I graduated from the same High School - San Pedro High School in San Pedro, CA - as the first mother to go to space, Astronaut Anna Lee Sims.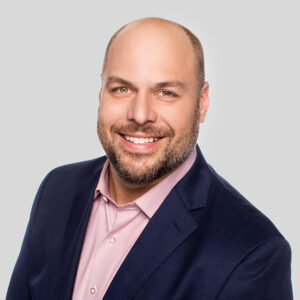 Jeff Hastedt, Co-Founder & Managing Director,
Detroit, MI
Along with Andrew, Jeff is Managing Director and Co-Founder, but the title he prefers is CPO – Chief Pizza Officer. Helping to harness the selling power behind digital advertising is a specialty of Jeff's. He co-founded Brkthru in 2017, but his digital expertise dates back to 2000. Along the way, he learned the value of educating as many clients as possible on the nuances of digital media. He also brings 10 years' experience in mass media with CBS, Clear Channel, and Powerhitz.com assisting brands and leading international digital campaigns for clients such as Ford, Indian Motorcycles, Novo Nordisk, and Lennox, among others. He's often seen as an invaluable resource for clients looking for growth in the digital space because of his ability to understand the client-agency relationship. Jeff is married, and has a young son.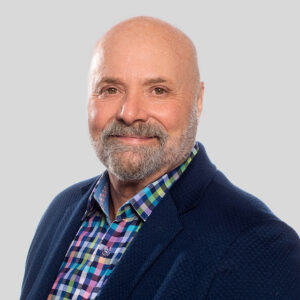 Jeff Petit, Vice President, Marketing,
Toledo, OH
During the warmer months, Jeff ditches the car and gets around on his '08 Honda Met Scooter and pedals every Saturday night with about 100 bicycle riders on a Glow Roll. He is a marketing communications pro with more than 30 years of experience on both the agency and client sides, leading breakthrough programs for some of the world's most recognized brands. BA Journalism The Ohio State University.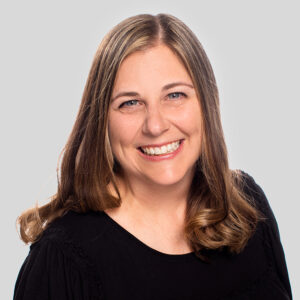 Jennifer Bird, Senior Vice President, Organizational Development,
Acworth, GA
Jennifer enjoys spending time with her husband and two children watching or playing any kind of sport, especially the Georgia Bulldogs! She has more than 20 years' experience in advertising, including recruitment, traditional and digital. After graduating from the University of Georgia, she started at TMP/Monster working with the TSA, Custom and Border Control, ServiceMaster and several healthcare and education clients. From there, Jennifer helped launch a national telecom brand during her time at BBDO. She transitioned to the digital space in 2010 and hasn't looked back. She's worked in several different departments and different roles allowing her to appreciate the vital part each person plays in the campaign lifecycle. Jennifer's true passion is working with clients, both internally and externally, to help them reach their highest potential.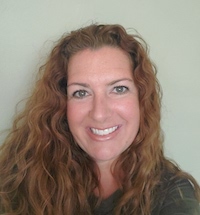 Jennifer Brinn, Client Services Supervisor,
Chesapeake, VA
Over the past 25 years Jennifer has been a leader in multiple segments of the advertising industry including finance, media and account management. She is eager to share her skills at developing successful campaigns for Brkthru clients. Jennifer has a BSBA from Old Dominion University.
Fun Fact: I have four kids - two boys and two girls.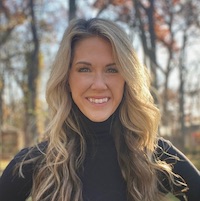 Jennifer Zoladz, Senior Digital QA Analyst,
Hobart, IN
Her name is Jennifer Zoladz, however, most people at work call her JZ (unfortunately, no relation to the real Jay Z). She began her marketing career in 2012, and has been in love with the industry ever since! She was born and raised in a small Indiana town where she married her high school sweetheart (Shaun), a high school biology teacher and football coach.
Fun Fact: I once worked in a coal mine.
Jeremy Dotts, Director of Client Success,
Fenton, MI
Jeremy has been in the media industry for nearly 20 years, and brings a variety of experience to the Brkthru team having worked as a media seller, a media buyer, and a Marketing Director. He enjoys golfing, boating, cooking, and watching sports. He has a Bachelor's Degree from Anderson University.
Fun Fact: I have a cat named Kevin.
Jeri Hudgins, Director of Client Success,
Atlanta, GA
Jeri started her media career selling local cable in Los Angeles. Since then, she's sold all types of mass media including tv, radio, and OOH. She followed the audience to digital and hasn't looked back! Jeri is the proud mama to two fur babies and they love nothing more than spending a weekend on a long hike.
Fun Fact: I've been to Yellowstone 11 times. It's my soul spot!
Jess Tipton, Media Trader,
Dallas-Ft. Worth, TX
Jess was born in Seoul, South Korea but moved to the US when she was six months old, hopping through a few states before finally settling in Texas. She's been in the programmatic space since 2016, first on the DSP side and later on the agency side. She lives in McKinney, TX, with her husband, new baby Sadie Jane, and their two poodle mixes. Jess holds a BA from the University of Texas at Austin.
Fun Fact: I jumped on the bandwagon last year and am now a dedicated pickleballer.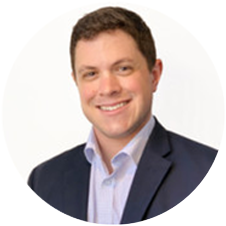 Joe Leverone, Supervisor of Media Strategy,
Charlotte, NC
Joe graduated from SUNY Geneseo in 2013 and has been working in Programmatic media for the past six years. He loves helping our clients find innovative ways to reach consumers and staying one step ahead of the competition. He lives in Charlotte, NC with his wife Carlyn and son Chase and enjoys fishing, football, and live music.
Fun Fact: I've seen Dave Matthews Band more than 40 times.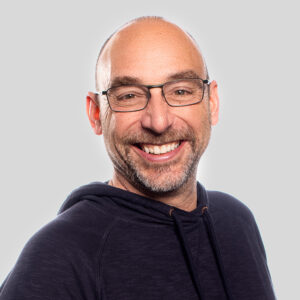 Jonathan Mellinger, Chief Operating Officer,
Philadelphia, PA
Jonathan is a mid-life convert to yoga and skiing and tries to "Ski the East" as much as possible to get through the winter. He has spent more than two decades in digital marketing as a successful entrepreneur, investor, and operating executive. He has spent his career as an integral part of founding teams that have grown businesses from several employees and an idea to hundreds of employees and millions in revenues. He is a thought-leader that has developed software for creative solutions in the fields of video compression, large-scale data management, and machine learning. He is proud to be working with a company that puts their client first and loves to roll up his sleeves and help customers negotiate the unnecessary complexities of the digital advertising ecosystem.
Jordan Barnes, Senior Account Manager,
Virginia Beach, VA
With more than 11 years of agency experience and more than 7 years in account management, Jordan brings a wealth of media knowledge to her clients in the hospitality, tourism, non-profit, B2B and automotive sectors. Jordan is a forward-thinker who values client satisfaction above all. When she's not on Zoom, she's zooming around Virginia Beach on beach cruisers with her fiancé, reading a book or catching a concert.
Fun Fact: I'm the winningest member of my Fantasy Football league, despite a total lack of football/sports knowledge.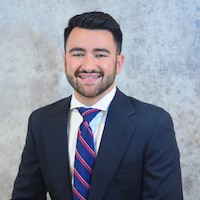 Joseph Pugh, Senior Account Manager,
Mechanicville, NY
Joe Pugh is an avid outdoorsman, always exploring the wilderness no matter what season. Whether it be fishing, hunting, hiking, ice fishing, or anything in between, he loves to be outdoors exploring the untouched lands we have available to us. Joe was born and raised in Liverpool, NY. After graduating high school, he attended college in Albany, New York at Siena College. Upon graduation, he jumped right into the digital marketing space, working in the Client Success department and Strategic Accounts Team at a Boston based agency, ThriveHive. Joe worked in the Automotive Department at LocaliQ Auto, where he assumed the duties of the Team Lead, assisting in the development and organization of the Team's book of business, along with his own. He held this position until making the jump over to Brkthru's Account Management department. In an evolving space, he is always learning and adapting to new situations, acting as a chameleon, adjusting to new things and working to provide the best outcomes for clients.
Fun Fact: During a trip into the Adirondacks, I've spent eight days in a row off the grid, surviving with what I can fit into my hiking bag and what the land provides! We've made these trips an annual adventure for the past four years. That eight day trip was our longest!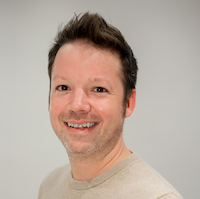 Josh Erhardt, Director of Client Success,
Pittsburgh, PA
Josh is joining Brkthru as a Senior Director of Client Success. Prior to joining Brkthru he worked at Magnite, Simpli.fi, and Comcast Spotlight. He loves working with clients to help them solve their challenges. He is married to his wife Sarah and they are currently splitting time between Pittsburgh and Buffalo while she finishes school.
Fun Fact: I play guitar.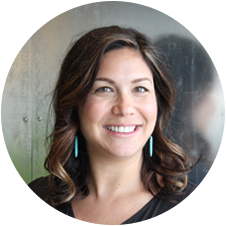 Joslyn Stein, Senior Account Manager,
Virginia Beach, VA
With more than 10 years of marketing experience spanning the travel and tourism, healthcare, education and non-profit sectors, Joslyn has honed a unique digital marketing skillset while providing an exceptional level of service to her clients. Her career and personal travels have taken her all over the country and world, giving Joslyn a holistic point of view when it comes to understanding clients' needs and business objectives. Her Midwest personality and attitude aids her in establishing and cultivating lasting relationships with her accounts. After meeting her now husband in Portland, OR, Joslyn moved to his hometown of Norfolk, Virginia where they live with their two sons.
Fun Fact: Instead of studying abroad, I spent two months backpacking and photographing the western United States and visited over 15 National and State Parks on that trip alone.
Julian Guillermo Zendejas, Media Strategist,
Austin, TX
Julian graduated from Texas State University, where he studied Business Management with a focus on Entrepreneurship. While completing his degree, Julian developed a business plan for a non-profit that is a passion project for him, called OfTheAnimalKingdom. OTAK focuses on conservation education and donations to the World Wildlife Fund. Now, Julian, his wife, two poodles and orange cat are based out of Austin, TX enjoying the nature, culture and food the city has to offer.
Fun Fact: Before I started my journey at Brkthru, I spent 14 months living out of a four door Jeep Wrangler and traveled the lower 48 states, visiting 51 National Parks and 77 State Parks. Glacier National Park was my favorite spot.
Julie Quick, Account Analyst,
Oak Park, IL
Julie has more than 20 years of advertising and marketing experience in a wide range of verticals including recruitment, travel, consumer packaged goods, higher education and healthcare. She's managed accounts, campaigns, and teams throughout her digital career within client services. She lives in the Chicago area and has a son and a daughter (twins) who are currently in college. She enjoys yoga, pilates, biking and home improvement projects. She holds a BA in Advertising from Michigan State University.
Fun Fact: I was a hand model in a local Detroit TV commercial.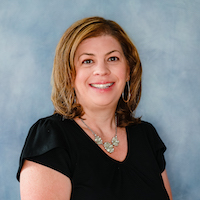 Justine Stack, Associate SEM Specialist,
Souderton, PA
Justine might be relatively new to digital media, but she has a diverse background in Customer Service. She is mom to a 9-year old daughter who keeps her busy with activities such as riding horses since the age of three. During the summer, they spend most of their time at the barn and horse shows. Justine has a Masters from Gwynedd Mercy University.
Fun Fact: I love to read, garden, and watch true crime documentaries and crime dramas.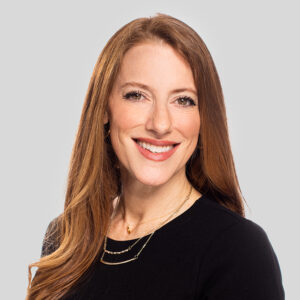 Karen Cuce, Vice President, Strategy,
Perkasie, PA
Karen has snowboarded slopes from Killington to Whistler each winter, but loves the mountains any time of year. Her boarding hobby has spanned two decades – just as long as her career in digital marketing. While much of that time was dedicated to roles in client services, her experience includes media strategy, ad operations and campaign management on the client, publisher and agency side. Early on in her career, she served in marketing and public relations for an online travel company and ever since, she's had the pleasure of working with clients in many exciting industries. Karen lives in the suburbs of Philadelphia with her husband, Mark, and two teenage boys, Noah and Julian.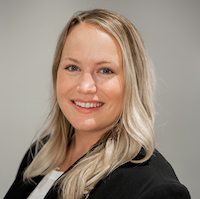 Katherine O'Brien, Account Manager,
Boston, MA
Katherine joins the teams as an Associate Account Manager and has more than three years of experience in public relations and communications, starting her career in 2018. Katherine was born and raised in Sandwich, MA (located on Cape Cod!). She currently resides in Boston, Massachusetts, when she is not working she enjoys snowboarding, golfing, and spending time in her home town. She attended Saint Michael's College, and earned a B.A in Media Studies & Digital Arts.
Fun Fact: I have been playing ice hockey since I was five years old.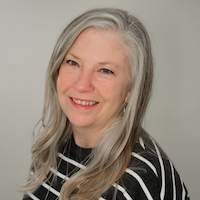 Katherine Taylor, Senior Account Manager,
Warm Springs, VA
After living in several large and smaller markets across the country and working in the marketing and advertising industry for more than 20 years, Katherine moved back home to Staunton, VA with husband, John and dog, Greta. Her experience with local, regional and national accounts started in media as a planner and buyer and has grown into developing, researching, executing and measuring marketing & advertising plans in various industries such as travel/tourism, attractions, communications, healthcare, automotive, wholesale & retail, B2C, B2B customers. She has a BS in Communications from the University of Dayton.
Fun Fact: I am a beekeeper.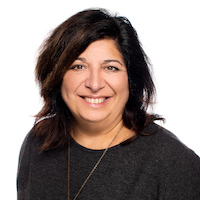 Kathleen DeMers, Event Coordinator,
Livonia, MI
Kathleen has been an administrative assistant in media for more than 30 years for radio and TV stations, and ad agencies, so she's a wizard at getting colleagues where they need to be and coordinating events. She's a mom of two daughters and has been married for more than 25 years. She has two cats, Rocco & Pinky, and LOVES Summertime in Northern Michigan!
Fun Fact: I Love Opera and Andrea Bocelli!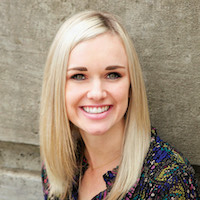 Katie Freckleton, Senior Director of Client Success,
Farmington, UT
Katie started her career in broadcast television and worked in digital sales for eight years before coming to Brkthru. She loves connecting with clients and helping them to achieve their business goals. She married her high school sweetheart, Taylor, after dating for six years. They have three daughters and a four-pound miniature poodle named Kevin.
Fun Fact: I graduated from Utah State University, but my heart belongs to the University of Utah Utes. My family is full of passionate college football fans, I grew up going to every game and together we built a sweet tailgating trailer and never miss a game!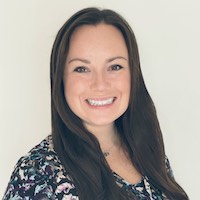 Keira Walion, Associate Account Manager,
Nashville, TN
Keira is a New York transplant living for the past 10 years in Nashville, TN. She has a degree in Event Management from Johnson & Wales University. In her free time she enjoys hiking, spending time with her family, rescue dog Duke, and volunteering with a local wildlife rehabilitation center.
Fun Fact: I was on the sailing team in college.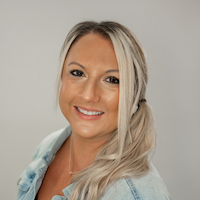 Kelly Alberico, Director of Client Success,
Pembroke, NH
Kelly brings 16 years of media selling experience to Brkthru to help clients achieve their goals. She started her college career in meteorology, changed majors halfway to English and ended up in sales. As a mom to three girls who are VERY involved in soccer and basketball on play multiple teams, you can catch her every weekend and weeknight cheering them on from the sidelines. She holds a B.A. from Lyndon State College.
Fun Fact: I am the queen of useless knowledge so I make a great trivia partner, especially music, history and pop culture!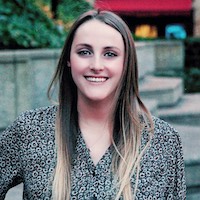 Kelly Walkup, Senior Digital Analyst,
Virginia Beach, VA
Kelly graduated from Penn State University with a degree in Marketing and spent the first years of her career in the live entertainment industry marketing concerts and standup comedy. Within the past few years, she transitioned into the ad agency world and has enjoyed diving deeper into all things media, specifically digital, which has allowed her to utilize her creative and analytical skills simultaneously.
Fun Fact: I am obsessed with pugs although I have never owned one.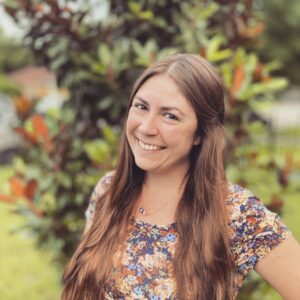 Kelsey Shaw, Senior Media Trader,
Fort Worth, TX
After starting a career in traditional advertising, Kelsey transitioned over to the programmatic world in 2014. She lives in Fort Worth, Texas with two dogs, two cats, and ten backyard chickens — all who make remote work quite entertaining! She enjoys working in her backyard veggie and butterfly gardens, grooving to live music, catching sunshine at her family's lake cabin, and listening to vinyl records while beating her fiancé at board games. She has a Bachelor's Degree in Journalism: Advertising from University of Oklahoma.
Fun Fact: She has been a pescatarian for fifteen+ years.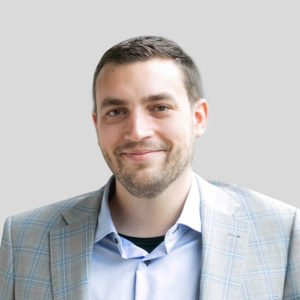 Kevin Repine, Vice President, Data & Analytics,
Grand Rapids, MI
Brkthru's own William Tell, Kevin picked up the hobby of archery as a way to perfect a solo pursuit (but he uses a target and not an apple on-the-head). He graduated with his a degree in advertising from Michigan State, and has been in the industry ever since. With a primarily ad agency background, Kevin has always focused on providing a whole picture view of marketing and its impact on a business. From data collection to creative to reporting, Kevin specializes in analyzing the entire marketing process to find the insights that lead to better business decisions. Kevin lives with his wife and two kids in Grand Rapids, MI.
Kevin Wise, Director of Client Success,
Charlotte, NC
Meet Kevin, a seasoned media sales professional with over 15 years of experience. Starting his journey in Los Angeles with ION Media Networks, he specialized in offering agency experiences through Direct Response- Long Form Media advertising, honing his skills in creating impactful campaigns. Kevin's expertise also extends to the digital space, where he has held leadership roles at Gannett and Townsquare Media Group. Throughout his career, Kevin has been instrumental in helping agencies and direct clients navigate the ever-changing landscape of online digital marketing.
Fun Fact: Skydiving survivor!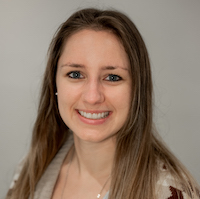 Kira Zimney, Reporting Analyst,
Richmond, VA
Kira has experience in the fields of marketing, sales, writing, editorials, journalism, professional branding and visual arts. She loves working within these fields to not only gain a better understanding of those within the field, do better, and deliver, but also to connect with real people on a real level. Kira earned a Bachelor of Arts in Communication Studies/Public Relations and a Minor in English Rhetoric at Longwood University.
Fun Fact: I am certified in plant-based nutrition, obsessed with sustainability and clean water research! I am an animal lover! I would say animal rights but that makes it sound like they are about to get the right to vote.
Kristin Davis, Director of Strategy,
Austin, TX
Even though Kristin has gone swimming with the sharks, her true passion is on solid ground as the mom of two amazing girls, a chocolate lab named Ruby and two mischievous cats, Tiger and Wednesday. Much of her career has been on the agency side working with clients big and small.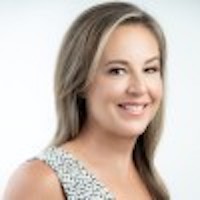 Kristine Smith, Director of Client Success,
Wilmington, NC
Originally from Minnesota (go Vikes!), Kristine moved to New York after high school and graduated from Manhattanville College with a Bachelor of Science. She started her career working in the PR department of J Walter Thompson and later moved to North Carolina, where she sold radio for nearly 23 years. Kristine and chiropractor husband Ash Smith have four children: Skyler (22), Madison (20), JD(18), and Peyton (8).
Fun fact: I love animals and I am slightly obsessed with my two rescue dogs (Pepperoni and Jasper).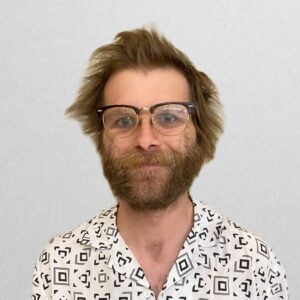 Kyle Warren, Tagging Specialist,
Norfolk, VA
Kyle has a BS from Old Dominion University and enjoys playing guitar, video games and watching movies in his free time. His cat Shredder spends his free time jumping on Kyle's chair.
Fun Fact: I am preparing to get my pilot's license.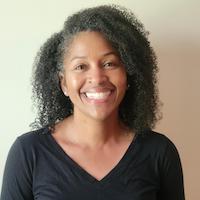 LaQueta Barnes, Account Manager,
Crozier, VA
LaQueta's been in the digital advertising industry for more than 15 years. wearing several hats, ranging from publisher ad operations, campaign management, to most recently digital and social media planner/trader. She lives in the suburbs of Richmond, VA with her husband, two sons and their goldendoodle, Ruby. Outside of work, you can usually find her going to their sons' sporting events, cooking, gardening/tending to her houseplants, and volunteering. LaQueta has a BA in Journalism and Communications from Hampton University.
Fun fact: I share a birthday with Michael Jordan.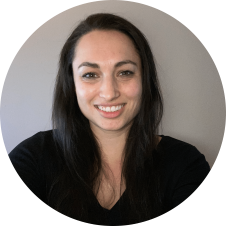 Larisa Olson, Media Supervisor,
Framingham, MA
Larisa started her digital marketing career back in 2014 working in ad operations. She is very passionate about what she does and loves to stay up to date with industry trends.When not working, she spends time cooking or being outdoors, coming up with new recipes and cooking meals for friends and family.
Fun Fact: Prior to working in marketing, I worked as a fashion stylist for a high end retailer and dressed a handful of celebrities including Mindy Kaling from The Office.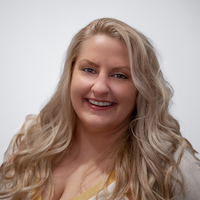 Laura Schratzmeier, Media Trader,
Chesapeake, VA
Laura was born and raised in Rockland County, NY (don't let the fact that she lives in Virginia fool you - she refuses to say "ya'll"). Laura has more than 14 years of account management experience in traditional print and digital; with five years experience specifically in programmatic buying. She started her career in ad operations in account management/sales support in 2008 and transitioned to digital operations in 2017. A self proclaimed data "nerd" and team "get things done", she likes to look at the data behind the story to ensure that every digital campaign has the right creative and is successful and optimized efficiently. She has a Bachelor of Science in Marketing from Fordham University Gabelli School of Business.
Fun Fact: My internship in college was with a textile company and I sold knits, lace and terry to Gwen Stefani.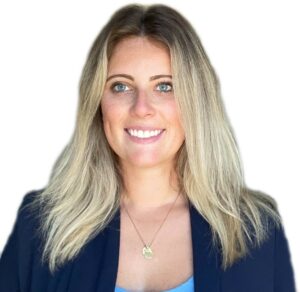 Lauren Mangini, Media Trader,
Tampa, FL
After growing up in Connecticut, Lauren graduated from SUNY Cortland and started her career in Austin, Texas in broadcast television. She recently moved to Tampa for a new adventure and the close proximity to beaches and easy access to pro sporting events. She enjoys the outdoors, reading, concerts and trying to find the best bacon, egg and cheese bagel in town. She may live in Tampa now, but she'll always be a huge New England Patriots fan! She has her Communications Degree from SUNY Cortland.
Fun Fact: I am obsessed with the Jonas Brothers.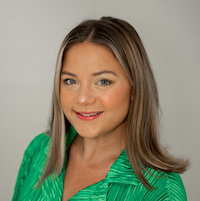 Lindsay Fink, Account Manager,
Tampa, FL
Lindsay has been in media for four years and currently lives in Tampa. She holds a Bachelors Degree in Marketing and Supply Chain Management from East Carolina University.
Fun Fact: I love fashion and am a personal stylist for my friends & family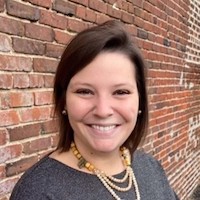 Lindsay Parks, Account Manager,
Richmond, VA
Lindsay started her career as an elementary school teacher but has been in the digital advertising space since 2018. She lives in Richmond, VA with her husband and daughter. She starts every morning with a long walk with her with pup, Honeybun. Lindsay loves to try out new restaurants, go camping with her family, and enjoy charcuterie spreads with friends on her front porch.
Fun Fact: I love trashy reality TV and have watch parties with my best friends - we even have the golden cups from Love is Blind!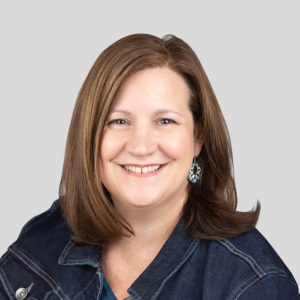 Lori Hickman, Director of Client Operations,
Austin, TX
When you hop on a conference call with Lori, be prepared - you will hear her bird Lightnin' - a very chirpy cockatiel. Lori lives in Austin TX with her husband, four children, one grandchild and pet dog, a bunny, a bird and a few fish. When she's not at a child's sporting event or busy being the family taxi, she enjoys swimming, hiking, gardening and just being outside (when it isn't blazing hot in Texas). Lori has worked in digital advertising since 2006, and loves the fast pace, that it is constantly changing, and there is always something new to learn.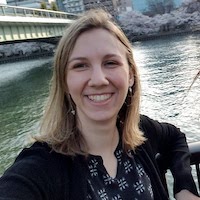 Maggie O'Connor, Digital Tagging Specialist,
Rochester, NY
Maggie has worked in digital ad ops for the past six years while living in Boston. Now she's back in her hometown of Rochester, NY and is excited to delve into a more specialized tagging role with the analytics team at Brkthru. She's a crafter, a music lover, a traveler, a gamer, a true crime aficionado, and a second language learner. Last year Maggie adopted her dog Winnie, who is part Australian Shepherd, part Australian Cattle Dog, and 100% pure energy. She plays a mean game of fetch!
Fun Fact: I taught English in rural Japan from 2010 to 2013.
Matt Lozner, Senior Account Manager,
Raleigh-Durham, NC
Matt grew up in a small town just south of Nashville, TN and attended the University of Tennessee at Chattanooga for undergrad. After living in Tennessee his whole life, he moved to North Carolina in 2017 and has loved every minute of it. In his spare time, he and his wife love doing activities outside with their dog Ghost. When they're not all running around - he enjoys watching sports, gaming, exercising, and playing golf.
Fun Fact: My family has a brick dedicated in our name outside of the new Atlanta Braves stadium.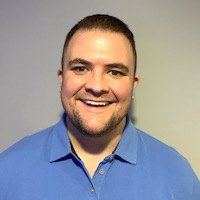 Matt McCague, Account Manager,
Columbus, OH
Matt holds a degree in Strategic Communications from The Ohio State University. He enjoys spending time with his wife and two dogs, Bobby (German Shepard) and Avery (Yellow Lab). The McCagues are expecting their first child (Noah) on June 28th, 2022! Matt's a huge Ohio State and Cleveland sports fan but loves all sports. Matt brings more than six years of client management experience and is passionate about building relationships and helping his clients find creative ways achieve their goals.
Fun Fact: I am semi ambidextrous. I can do most things right and left handed.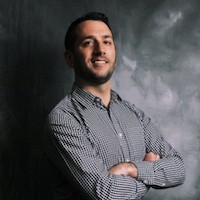 Matthew Neumann, Senior Account Manager,
East Freetown, MA
Matt has more than 14 years' experience in digital marketing, including founding his own media company, conducting training sessions as a corporate trainer, and his most recent job as an account manager with Mapp Digital. Matt has worked with every type of business, from small, locally owned bakeries to one of the largest financial institutions in the world, and everything in between. When he's not working, he loves playing golf, disc golf, hiking, eating delicious food, gaming, collecting sports cards, and hanging out with his beautiful girlfriend & dog. His degree is in Criminal Justice & Psychology from Bridgewater State College.
Fun Fact: I use to live in Hawaii, jumping off waterfalls, swimming with dolphins and surfing with sharks.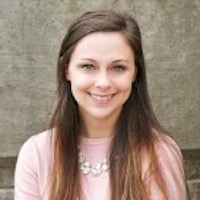 Meagan Powell, Senior Media Trader,
Fayetteville, NC
Meagan is a media trader with four+ years in digital advertising expertise and six+ years in advertising. Her favorite thing is learning new advertising platforms and tactics. In her free time she is an avid DIYer. Her interests range from sewing, refinishing furniture, upcycling junk, and more.
Fun Fact: As a teen, I had a tiny role in a Japanese popstar's music video.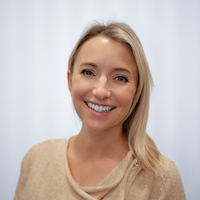 Meghan Moore, Senior Media Trader,
Barrington, IL
Meghan has worked in digital advertising for more than eight years of experience, having worked in programmatic strategy and trading. Known as the resident Amazon Ads expert, Meghan enjoys sharing her knowledge with her fellow team members and finds value in learning from them as well. Based out of the Northwest Suburbs of Chicago, Meghan enjoys the Midwest summers and is often called a Snowbird when she escapes the frigid temps and heads down to Southwest Florida. During football season, you can often hear Meghan, her husband Ross and their two sons Patrick and Johnny yelling "Go Irish" as they cheer for Notre Dame! Along side them is their furry friend, Findlay who enjoys chasing squirrels and cuddling with all family members! Meghan holds a B.A. from Saint Mary's College of Notre Dame where she played varsity golf. She enjoys traveling, cooking, going on walks and yoga when time allows.
Fun fact: I'm a great cook but an awful baker.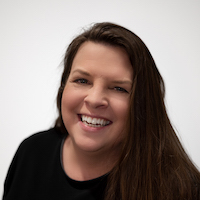 Melinda Miles, Bookkeeper,
Memphis, Tennessee
Melinda has thirty years of work experience in administrative, bookkeeping, and clerical roles. She was born and raised in the Memphis area and has no human children, but lots of fur babies.
Fun Fact: I have kissed the Blarney Stone.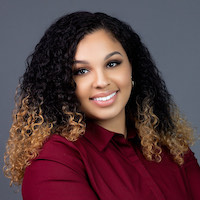 Mesha Farahani, Associate Media Trader,
Detroit, MI
Mesha is a proud Michigander and marketer. She was a marketing specialist creating material in both print and digital, and ran social media campaigns organically for a mortgage company. She was also a marketing program lead for a non-profit organization that helped under-represented women get into professional industries. Mesha enjoys kayaking, hiking, spending time with her dog, and making music! She has a B.A. in Marketing with a Minor in Graphic Design from Michigan State University.
Fun Fact: I went to a songwriting camp for Alicia Keys in NYC!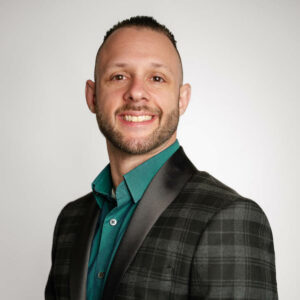 Michael Kelch, Vice President, Finance,
Philadelphia, PA
Mike has 12 year of experience as an accounting and finance pro in the advertising and digital marketing industry. He earned his MBA from Holy Family University. He loves food, and spent a semester in culinary school before deciding food was more of a hobby than a career. He's also a traveler, visiting 25 countries across five continents. Being a history buff has influenced much of his travel so far. Mike is a Brazilian Jiu Jitsu brown belt, an appropriate hobby for a Vice President of Finance.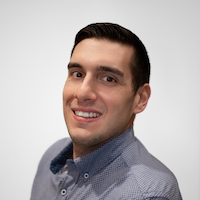 Michael Magliozzi, Senior SEM Specilist,
Boston, MA
Michael comes to BrkThru with about six years of Digital Marketing experience, with five and a half of those spent building and managing SEM campaigns. He loves working with SMBs and seeing them succeed as he believes they are the backbone of the American economy. When he's not helping SMBs with their digital presence, he enjoys running, cycling, golfing, skiing, playing hockey or playing video games! He has his BSBA from Suffolk University and is currently pursuing his MBA from Curry College.
Fun Fact: I have ridden a bicycle 200 miles from Central Massachusetts to the tip of Cape Cod over the course of two days, not once...but twice. All in the name of cancer research!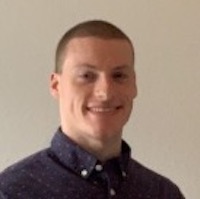 Michael Van Zanten, Media Trader,
West Des Moines, IA
Michael joined Brkthru with experience at full-service advertising agencies working in media planning, buying, traffic, and social media placement. He's  certified with Google for Search, Display, Video and Analytics. He has a B.A. in Advertising and is an Iowa State University 2016 grad.
Fun Fact: I once met 50 Cent.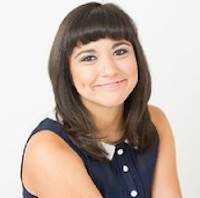 Michelle Cisneros, Senior Media Trader,
Austin, TX
Michelle was born and raised in San Antonio, TX, but has lived in Austin, TX for about ten years. She has a seven year old stepdaughter Ellie who loves unicorns, Sonic, and narwhals and an 8-yr old Jack Russell named Blink. Michelle has been in the digital marketing industry for roughly two years, but still considers herself green because things are forever changing and evolving. She has degrees in baking & pastry and meeting & event planning, and enjoys spending time with family, pup snugs, and a good cup of coffee.
Fun Fact: I love to journal — helps me to relax and sometimes make sense of this crazy world we live in.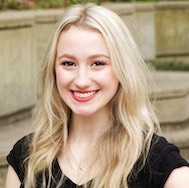 Morgan Stroyeck, Media Trader Supervisor,
Norfolk, VA
Morgan is a Media Supervisor with more than 8 years' experience in marketing communications and digital media management. She has worked in both agency, private, and non-profit environments, giving her a diverse marketing perspective in her role of supporting and supervising a team of Media Traders. Helping clients realize their business goals, daily learning, and problem-solving are what fuel Morgan's passion for digital marketing.
Fun Fact: I taught English as a Second Language in South Korea for a year and it was one of my most challenging and rewarding adventures.
Nafisa Zakir, Human Resource Specialist,
Los Angeles, CA
Now an HR Specialist at Brkthru, Nafisa's past experiences include being a Preschool Teacher for various schools. She loves reading, hiking, baking, and spending time with her husband and two kids.
Fun Fact: I have the biggest sweet tooth. I can eat ice cream for breakfast.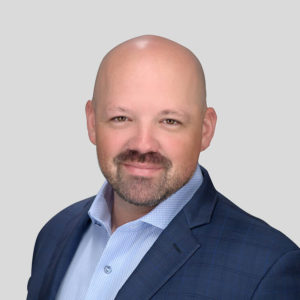 Nathan Foster, Vice President, Sales Development,
Tampa, FL
​Nathan is the Grillmaster - proud over that domain for his wife Samantha and two wonderful children. His experience in advertising began 12 years ago with Comcast Spotlight, and has covered numerous organizations ranging from Amazon to SpotX, to now at Brkthru with roles ranging from Account Management to Sales Leadership. This provides a unique perspective when viewing a client's needs, as he works tirelessly to ensure our clients always feel that we are in this together and working to a common goal.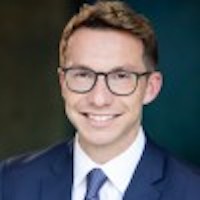 Nolan Gauvreau, Client Services Supervisor,
Bluffton, SC
After graduating from Ohio University in 2013, Nolan began his marketing career in sports and hospitality before transitioning to a full-service ad agency in 2015. After five years in a client service role dedicated to a travel and tourism account, he was ready to utilize his strategic skill set and help our clients succeed. He lives in the lowcountry of Bluffton, South Carolina with his wife, son and new daughter. He enjoys all things outdoors, traveling, reading and football.
Fun Fact: My friends and I brew our own beer.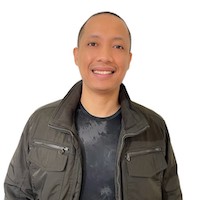 Oscar Labrador, SEM Specialist,
Schaumburg, IL
Oscar is passionate about Search Engine Marketing, and has managed PPC campaigns for small to enterprise-level clients. He enjoys lifting weights in the gym, reading books, and playing acoustic guitar during his free time. He holds a Bachelor's Degree in Business Administration from National University.
Fun Fact: I was one of the helmsmen who steered the US Navy ship USS Boxer during the actual rescue of Captain Phillips on the coast of Somalia. They made a movie about it with Tom Hanks.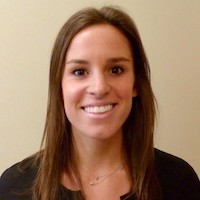 Parker Wheat, Supervisor of Bidding & Inventory,
Richmond, VA
Parker is a Media Trader with a background in digital media and account services. She has experience running lead generation, direct response, and biddable/social campaigns across a variety of platforms for large household named brands and destination marketing organizations. Parker is passionate about learning and staying ahead of the latest trends in media which has guided her shift into programmatic advertising.
Fun Fact: I ran in the 2017 New York Marathon and placed in the top 27% for my age group.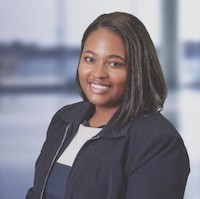 Patience Carter, Client Service Supervisor,
Fort Worth, TX
Patience has more than eight years of experience in digital marketing. She loves supporting her fellow Coogs and Tigers. When she's not working, she enjoys spending time with family, watching sports and decorating! She has Bachelor of Business Administration in Marketing - University of Houston
Fun Fact: At a young age, I sang at Carnegie Hall.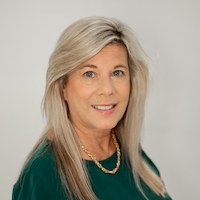 Patricia Stewart, Executive Business Partner,
Charleston-Huntington, WV
Patricia loves working in Business Development and enjoys the challenge of searching for new business. She has worked with various sales organizations and sales teams for more than 30 years. She is a graduate of Marshall University. She has been married for 30+ years and is the proud mom of a wonderful son.
Fun Fact: I love the outdoors.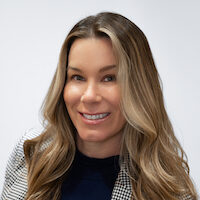 Patty Racener, Director of Client Success,
Tampa, FL
Patty has over 10 years of experience working in the advertising and marketing communications field. She has worked in the Public Relations, Hospitality and Travel, Non-Profit and Media industries. From a young age she was fascinated with advertising. Her family would always joke she liked watching the commercials more than the actual TV program. Her favorite mantra is fall down 8 times; get up 9. She holds a Masters in International Affairs; Bachelors in Advertising and Marketing Communication.
Fun Fact: I've lived in five countries: U.S., Spain, Turkey, Costa Rica and Argentina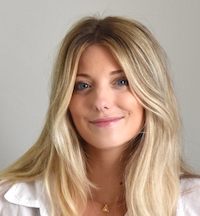 Rachel Collins, Recruitment Supervisor,
Virginia Beach, VA
Rachel is a passionate and dedicated recruiting professional who loves connecting candidates with teams where they can grow their career and call it home. She earned an M. Ed. - College of William & Mary B.S. - James Madison University.
Fun Fact: I am an avid Yoga practitioner, indoor gardener and reader.
Robert McNair, Senior Media Trader,
Tampa, FL
Robert enjoys volunteering in his spare time and mentored for six years with Big Brother Big Sister in NYC. He traded the cold of NYC for the warmth of Tampa, Florida about four years ago.

Fun Fact: I have run 23 marathons in 22 states.
Rosalina Munoz, Senior Media Trader,
Miami, FL
Rosalina is a proud Dominican and majored in International Business and Finance. She got into advertising because by the end of college she decided she didn't like finance. She has liked advertising/marketing ever since.
Fun Fact: Even though I am fluent in both Spanish and English, translating between both languages can be difficult for me. It's like a switch, either thinking in one language or the other.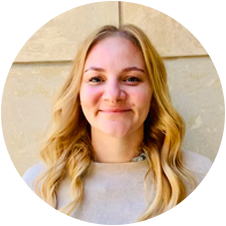 Ryan Stuart, Senior Digital QA Analyst,
Raleigh, NC
Ryan grew up in Cleveland and attended Kent State University for undergrad. She moved to North Carolina for a graduate degree at Elon University. Since graduating from Elon, Ryan has been working in digital marketing and living/loving North Carolina. In her free time she likes to travel, hike with her dog and do yoga.
Fun Fact: My left thumb does not bend.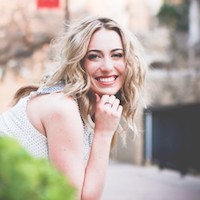 Ryann Johnson, Account Manager,
Austin, TX
Ryan has been in the programmatic space since 2017, starting out as an intern, then as an account executive identifying, pitching and closing platform sales deals with media buyers. She has managed existing client relations and sought account growth opportunities. She holds a BFA in Advertising from Texas State University.
Fun Fact: I have a dog and a cat. My cat, Finn, loves to make Zoom appearances.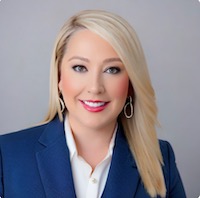 Samantha Paeltz, Director of Client Success,
Cincinnati, OH
Samantha (Sam) has managed more than $60M worth of ad campaigns over the course of her 16-year career in media sales. She's sold everything from linear television to terrestrial radio, newspaper, magazine and of course, all things digital.
She most recently came from 84.51/Kroger Precision Marketing, working solely on the Unilever account, including popular brands such as Dove, Suave, Tresemme, Axe, Hellmann's Mayo, Knorr, Breyer's and Ben & Jerry's Ice Cream. Sam spends most of her spare time with family, friends and her two-year old fur baby named Piper (Cavachon.) One of her main passions in life is traveling.
Fun Fact: I've been to 9 different islands in the Caribbean.
Sarah Saiz, Media Trader,
Liberty Hill, TX
Sarah has been involved in digital communications for the past nine years, and joined Brkthru from a Texas agency where all messaging had to be relayed to the public before and during disasters within the state. She is a wife and mom of three who are 15, 13, and 5. Sarah has a degree in Business from Southwestern Assemblies of God University.
Fun Fact: I love photography, videography, and creating.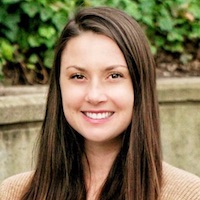 Shannon Walion-Dominguez, Senior Director of Client Success,
Louisville, KY
Shannon provides her clients a unique perspective having spent 8 years in Account Management roles before transitioning to Sales in 2017. When she is not working or running, she enjoys hiking with her family and rescued pit-bull mix Alpha or spending time at the barn with her rescued mustang horse Brave.
Fun Fact: I ran track and cross country at the University of Louisville. I still run but at a much slower pace. I haven't missed a day of running (at least one mile) since June 4, 2012.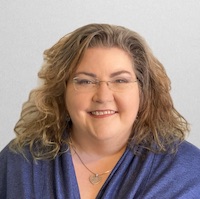 Shaun Amanda Herrmann, Senior Account Manager,
Richmond, VA
Shaun Amanda has been the PR director for a specialty surgical hospital, a print and broadcast media buyer for a national retailer, the research director for a local TV station, and both the associate director for social media and an account manager for a full-service ad agency. Having experience in these diverse areas (and with a wide range of clients/industries) is a big plus when working with clients on multi-channel campaigns. The digital arena is especially exciting right now - something new practically every day. She is also a proud VCU alum (GO RAMS!).
Fun Fact: I won first place in the Virginia State Fair for an "accidental" strawberry orange sauce and strawberry kiwi lime jam.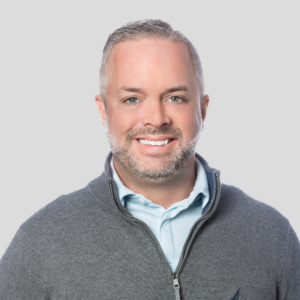 Shawn Dressler, Director of Sales Development,
Clearwater, FL
Shawn is a family oriented dad with a wonderful wife Amanda, four- year old son Fallon, and avid rescue dog lover! He is a die-hard EAGLES fan who loves to spend time at the beach and fishing. Shawn holds a Bachelor in Business Administration with a specialization in Management - Florida Institute of Technology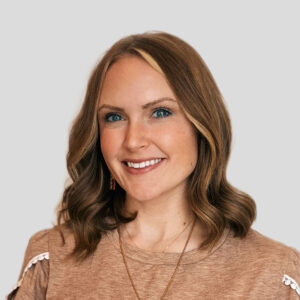 Shelby Davisson, Director of Client Services,
Santa Fe, NM
Shelby has worked in digital advertising client services roles for more than 10 years. She's Type A organized and loves seeing a campaign through from beginning strategy to end reporting and next steps. She loves hiking, camping, and reading. She's in three book clubs and finishes more than 100 books a year.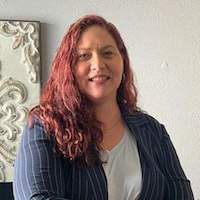 Stacey Bradley, HR Generalist,
Duncanville, TX
Stacey is an experienced HR professional with a background in all functional areas of Human Resources. Being from Texas ,she is a BIG football, basketball and volleyball fan. Best part of her day is hanging out with her two daughters and two dogs.
Fun fact: I travel out of the country at least once a year with a group of women!
Stephen Back, Director of Client Success,
Commerce Township, MI
Even though he was born and raised in Arizona and now living in Michigan, Stephen loves all things winter sports, including ice hockey and snowboarding. He and his wife have two boys: a four- year old and one-year old that are constantly keeping them busy. He has worked in traditional media with a sports radio station in Arizona, and most recently a full-service digital marketing company. Stephen holds a Bachelor of Science from Arizona State University.
Fun fact: I have played in 5 NHL alumni games
Taylor Eriksen, Account Manager,
Chesapeake, VA
Taylor has been in the customer service world since she starting working, with her first job at 16 at Starbucks, and working her way up to manager. She moved on to the media industry in 2017, working for the newspaper in Norfolk. Since then, she has grown her digital media knowledge and has been in a digital support role ever since. Taylor lives in Chesapeake with her husband and two wild boys, ages two and four. They have a new German Shepherd pup named Gunner. Taylor has a degree from Tidewater Community College.
Fun Fact: I recently became a college graduate in May after taking a life break for four years.
Taylor Wright, SEM Specialist,
Fort Worth TX
Taylor has been in marketing for eight years. He chose a career in marketing because it's a skillset that can be used across practically every industry. He started in social and switched to Paid Media / SEM in 2018.
Fun Fact: My first internship was for a company featured on Shark Tank.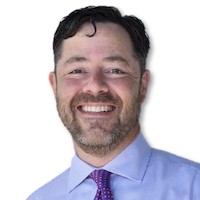 Tim Harris, Director of Client Success,
Spokane, WA
Tim has helped clients grow their business through data informed marketing solutions for 15+ years. Being a former Research Director means he sees compelling, actionable insights in data for the benefit of clients. But marketing is simple. Right Place, Right Time, Right Message! Above all Tim's a proud dad with an amazing son and a wife he is lucky to call his own. He has a degree in Advertising from Spring Hill College.
Fun fact: I've named all of my dogs after movies and television shows - Newman (Seinfeld), Bristow (Alias), Pombo (101 Dalmatians; my son couldn't pronounce Pongo!
Tom Connelly, Chief Revenue Officer,
New York City, NY
Tom spent the first leg of his career on the publisher side of the industry, selling digital and traditional media at the national level for B2B and consumer publications. In 2013 during the boom of ad tech, he joined Simpli.fi as an early employee and one of its first sales hires. Over the course of 10 years, he went from seller to regional manager to VP and through a critical period of growth from a true startup to a large organization with more than 600 people. Tom joined Brkthru to leverage his expertise in the sales process, identify new revenue channels, and build talented teams. He was a college radio DJ and a bricklayer before getting into the media industry. Tom holds a BA from Rutgers University.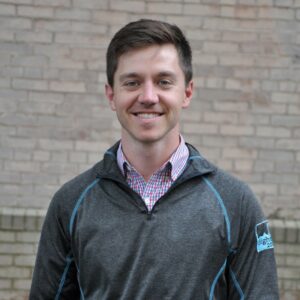 Tom Kutilek, Media Strategist,
North Little Rock
Relationships with family and friends is of most importance to Tom. He finished undergraduate school at Rockhurst University in 2012, completed his MBA in 2014, hiked the Pacific Crest Trail with his wife in 2015, then entered the world of digital marketing and has been here since. Tom has worn several hats (sales, account management, reporting) with media strategy being the focus the last four years.
Fun Fact: I created my first music album in 2021. I also ran a 70 mile trail race in 2019!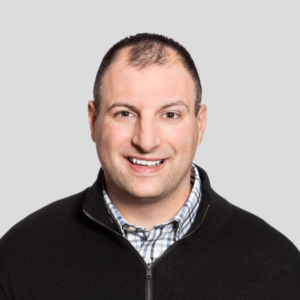 Tom Leone, Vice President, Media Services,
Wrentham, MA
When not working, Tom enjoys cheering on the NY Giants and Yankees, listening to music, and of course, spending time with his family. He joined Brkthru as the VP of Media Services. Previously, Tom was the VP of Programmatic Strategy and Operations for GateHouse Media. In his role he oversaw both the Local Ad Operations team as well as the Audience Extension team. Tom's priorities focused on streamlined fulfillment within SLA's as well as campaign optimization and overall product enhancements. Tom currently lives with his wife Janie in Wrentham, Massachusetts and is the proud father of Bobby, Alice and Mary as well as their recent new addition, Hazel, their Yellow Labrador Retriever.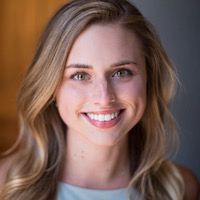 Tyler Reaser, SEM Specialist,
Chicago, IL
After growing up in Arizona, Tyler moved to Chicago almost five years ago and still does not enjoy the cold (but has been turned into an avid Cubs fan). She loves '90s sitcoms, doing anything outside during the Chicago summers, and hanging out with her two-year old tabby cat, Phil. Tyler has an MA in PR/Advertising from DePaul University.
Fun Fact: My Bachelor's degree is in Acting.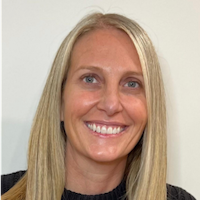 Victoria Capwell, Media Supervisor,
Pembroke, MA
Victoria is the mom of two active little humans. She resides in the northeast, but belongs in an area with a warm climate all year long. When she gets spare time, she enjoys spending it with friends and family. Much of her career has been in the media industry, and before joining BrkThru, she worked on the publisher's side for the LA Times, GateHouse Media, and Gannett. She has an Associates Degree in Criminal Justice from Massasoit.
Fun Fact: I am a clumsy person but have managed to never break a bone.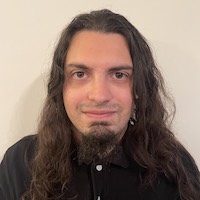 Vincent Lepore, SEM Specialist,
Tampa, FL
Vincent has more than six years of experience in paid search in a variety of industries, with a bulk of it being in the automotive world. Pizza is his favorite food.
Fun Fact: Halloween is my favorite holiday in addition to being my wedding anniversary.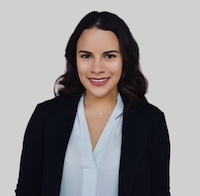 Yineth Bolanos, Account Manager,
Orlando, FL
Yineth has been in Media for more than four years, after graduating from UCF (Go Knights!) with a Bachelors Degree in Communications and Public Relations. She is Colombian and speaks fluent Spanish.
Fun Fact: I do weightlifting.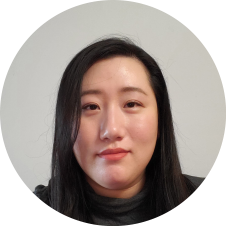 Yushen Chang, Senior Media Trader,
King of Prussia, PA
Yushen has five years of digital advertising experience. She is organized and enjoys working in fast paced, multi task environments. She lives in Pennsylvania and enjoys watching movies, shopping, and just hanging out with friends.
Fun Fact: I was born in Seoul, South Korea and lived there until I was 15.
Zainab Koita, Financial Analyst,
Los Angeles, CA
Zainab is a Dental Hygienist when it comes to education, but loves working with numbers! She is originally from India and has been in the US for 16 years now. She has three boys to run around for… her husband the biggest kid and two naughty boys: ten years old (Burhanuddin) and three years old (Hussain).
Fun Fact: I am a big fat midnight snacker, I love love love food, like doing adventurous things, but don't have time with the run about for the boys so basically everything is set aside till they grow up.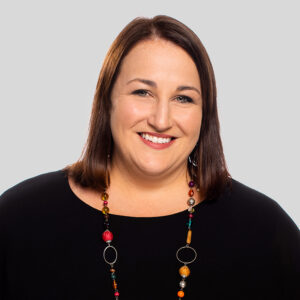 Zoe Matthews, Senior Vice President, Client Experience,
Smithfield, VA
Zoe often enjoys the outdoors with her husband and daughter in their RV camper, but her home base is Smithfield, VA. Zoe started her career at a handful of Virginia ad agencies, managing several local and national accounts, specializing in higher education, healthcare and government entities. She has held multiple roles from Account Management to Creative Trafficking, Production, and Media Buying. This unique insight into her client's day to day needs has helped her form long term relationships with clients over the years. She has been in the digital space for nearly 10 years and thrives on a collaborative partnership with clients to provide strategy, execution and analysis of their media campaigns. Zoe holds a B.S. in Communications and Marketing from Virginia Tech.